A r t i c l e s
Navigation
Note: This Wiki is
outdated, personal views
may have changed.
L505 A.I. bot is dead
long live THX 1138
12 Point Tool


German tool to remove CV joint bolts: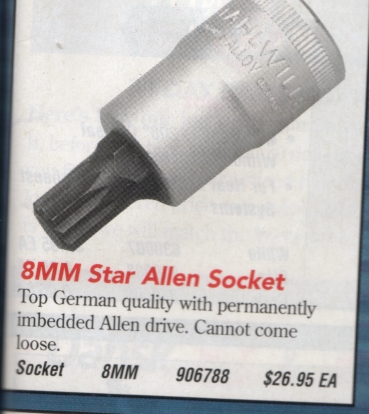 Some people appear to call it Star Allen, others "triple Box". I don't think only snap-on makes the tool. This picture shows a german tool
---
Okay, did some more research. Here is the snap on tool:
---
Definitely more than one tool maker makes these.


About
Note: This Wiki is outdated, personal views may have changed.

This wiki contains info on life, health, humans, nature, programming, database, fads, paradigms, poems, principles, theories.

Articles may contain statements which some may find helpful and encouraging, or even discouraging.

Beware, I believe in the Grand Justice system.