EditPlug is a powerful text editor that can be extended with plugins.
EditPlug has syntax highlighting, code templates, a multiple document interface, extensible tools menu, recordable macros, incremental search, regex search, a Save As FTP feature, and a plugin system so you can add more features to the editor that you need.
See the About EditPlug page for more details.
If you have any questions about EditPlug, please email: editplug at z505 dot com
Plugins
You can extend the editor with DLL plugins. See the
plugins
page for a list of them, and examples.
Errors (bugs)
See the
known errors
page for more details.
Windows 7 64 bit: you may need to run editplug in Windows XP compatibility mode. Otherwise you may have an error writing data to the registry.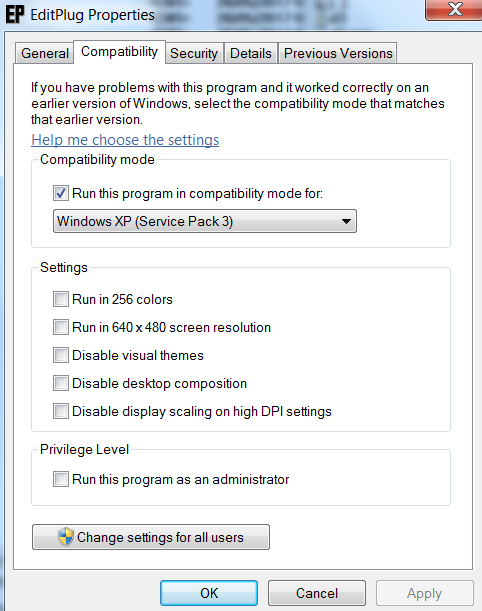 The latest fix is
EditPlug-fix1-1.0.1.zip
Download
Screenshots
Buy EditPlug
EditPlug is shareware and costs $40.00 CDN:
Help Files:
EditPlug Custom Highlighters:
EditPlug Code templates:
EditPlug Plugins:
Additional Download Sites: