A r t i c l e s
Navigation
Note: This Wiki is
outdated, personal views
may have changed.
L505 A.I. bot is dead
long live THX 1138
Pascal Programmers Laughing At Perl6


I laughed at this article below. Will Perl7 look exactly the same as Pascal? That seems to be the trend these days with C# and all.
---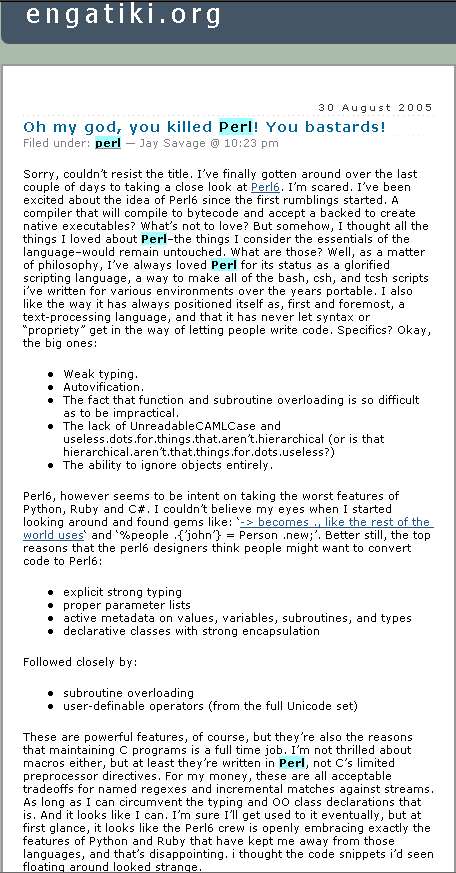 PasWiki Reply:
Gee, won't Perl programmers just hate Perl 6. It will be so terrible for them. The language is dead now.
And for for emotional reasons, or actual reasons?
Pascal programmers are sitting here laughing at the comments:
strong typing
dot notation
native compilation
What's next? A book called Reinventing Pascal 101? The book Reinventing Pascal 101 will have to be read by all C# and Perl programmers. And Python, and Java programmers.

Who wants to write it with me? --L505


About
Note: This Wiki is outdated, personal views may have changed.

This wiki contains info on life, health, humans, nature, programming, database, fads, paradigms, poems, principles, theories.

Articles may contain statements which some may find helpful and encouraging, or even discouraging.

Beware, I believe in the Grand Justice system.